20660 Interstate 76
Brighton, CO 80603
Company Established In
1994
HOURS OF OPERATION
See specific location for details
CATEGORIES & HEADINGSdetails >>
Tanks & Accessories //
Vehicles & Vehicle Accessories //
Founded in 1994, Transwest Trailers is a division of Transwest offering commercial trailers for agriculture, commercial, construction, oil & gas, propane, and more from the industry's leading manufacturers.

Transwest Trailers has five dealership locations across the United States. Each location is a state-of-the-art dealership offering:

- Large inventory from the leading manufacturers
- Flexibility — we offer the option to purchase or rent
- Knowledgeable sales staff
- Financing options
- Accessories done in-house

Our experienced sales staff gives our customers a unique opportunity to work with someone who understands what is needed for their specific job and industry. Technology is changing faster than ever before, and we've freed our customers from having to try and keep up by becoming experts for them. We work closely with the trailer manufacturers and have built long-term relationships with them that allow for two-way communication to get our customers exactly what they need each and every time.
Vendor Showcase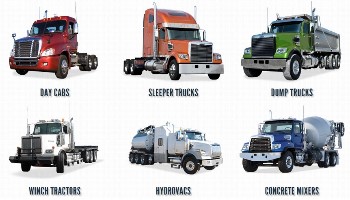 At Transwest it is our goal to get you on the road & keep you there. Offering sales, parts, service & finance for almost every aspect of the transportation industry ranging from heavy & medium duty trucks & trailers all the way down to cars, SUVs, RVs and everything in between. read more